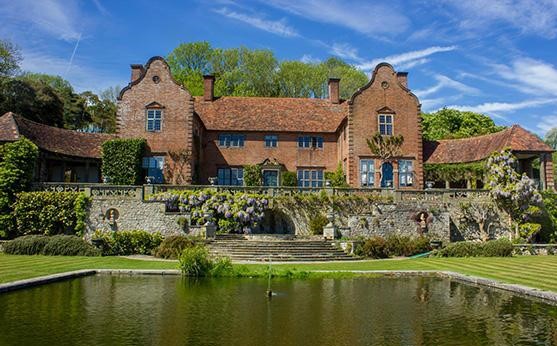 International Women's Day - Port Lympne
This time last week I was enjoying being a panel member at an International Women's Day event organised by Jane Michotte from the Aspinall Foundation and Amanda Flanders at Butterflies Events. The event was held at Port Lympne Wild Animal Reserve, a beautiful location in the heart of Kent.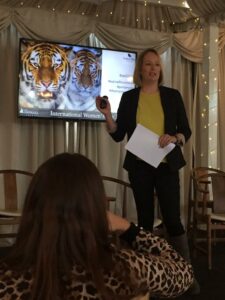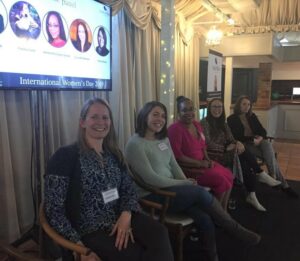 Some of my current business reflections link with a few of the animals I was lucky enough to see during our afternoon safari that day.
Gender equality is not about making everyone conform, it's about balancing and celebrating difference to create a better whole – just as the zebra's distinctive black and white stripes work together so effectively as a camouflage.
A number of sources suggest that more than 70% of men in business desire flexible working practices that have traditionally been more available to women. By encouraging flexible working practices such as shared parental leave, life's commitments can be balanced more effectively across the genders. Just as male wolves in the wild take a strong role in the family unit by being highly protective of and attentive to their young.
Imposter Syndrome was discussed and recognised by many of the women at the IWD event as a constant challenge in the workplace, or at least a daily 'niggle'. There was recognition that this can also be experienced by men. What can differ is the extent these feelings can then impact our emotions and subsequent actions. During the safari, I saw camels in the English countryside, a desert animal that can go months without water in damp and rainy England, a true imposter!
The Lean In movement popularised by Sheryl Sandberg's book was recently contrasted by Michelle Obama advocating it's also ok to "dial out". Both ideas guide us towards balancing work success and personal contentment. Viewing the wildebeest at Port Lympne reminded me of the herding mentality, following the crowd and being influenced by peers. This can provide feelings of safety, but is something we all should look out for when it obstructs differing opinions and ideas.
Which brings me finally on to the gender pay gap. Across many organisations, the gap still exists. Now that 60% of global university graduates are women, parity is more important than ever across all levels of the workforce. As a business leader, I have a role to play – to ensure we attract, develop, retain and reward the best possible talent.  Simple measures such as ensuring job descriptions are gender neutral, the promotion of flexible working practices and utilising creativity in the initial design of roles can help ensure the best talent succeeds, regardless of gender. The African wild dogs have an altruistic social structure, where a new litter take priority over even the alpha pair – perhaps an idea we can use in the design of future organisational hierarchies.
What impressed me most from the IWD event was the diverse range of fellow panel members. From a lawyer to an animal keeper, from a counter espionage business owner to a Year 13 student. Along with an engaged and passionate audience, inspiring animal conservation stories and a simply stunning location, what more could I have wanted from IWD 2019? #BalanceforBetter